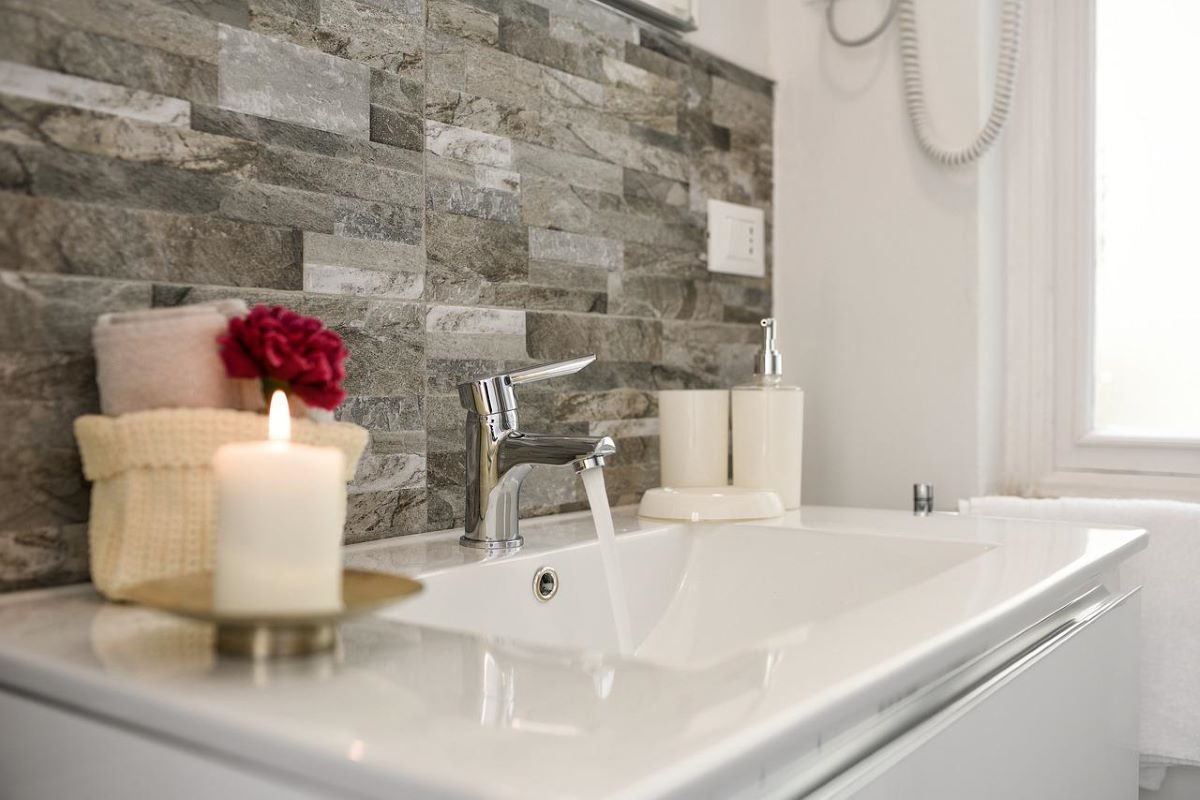 We all wish for larger spaces, where we can stretch out and position things however we want, not taking inches into consideration, but a lot of us do not have those advantages, so we need to consider how to design our tiny bathrooms so that they feel bigger. Take a look at some of the amazing small bathroom designs, and you will notice that with a few big tricks, any space can be an aesthetic one that offers the peace and tranquillity that you are looking for. Large-format tiles which minimise grout lines and will make smaller spaces look bigger than they are, curve-shaped washrooms, and, of course, furniture with lots of storage are all solutions which will make a stylish, refined appearance which actually make a small bathroom appear and feel bigger than it really is.
Using large format tiles both on walls and floors – with a marble-like or pastel-coloured tile effect – will make your bathroom look and feel much lighter. Choosing large, plain-coloured tiles will create the illusion of more floor space, with a cleaner, less messy appearance. Opting for a single colour tone for your bathroom tiles across your entire scheme is a popular option for smaller bathrooms–a consistent look will give continuity to the space and give the appearance of a larger size. When researching the best colours for small bathrooms, keep in mind that lighter colours can make the area appear larger.
When it comes to designing a small bathroom, some people prefer to use lighter colour palettes as lighter shades like beige or white can open that space and create an airy, lighter feel. Whether you are thinking of ways to make a small half-bathroom feel larger or have a whole bathroom to consider, natural light is always a great option. A bathroom with no window lighting is always going to seem dark unless careful consideration is given to artificial light.
Don't forget – Bathrooms are usually the smallest rooms in a home, and dark colours may make them seem too enclosed unless you are fortunate enough to have a larger area with lots of natural light. With some smart design tricks, you can make a smaller bathroom FEEL much larger, turning it into a gorgeous, practical, relaxing space that you always wanted. If you are stuck with a tiny bathroom, please read on to check out some amazing tips to help you create your dream bathroom.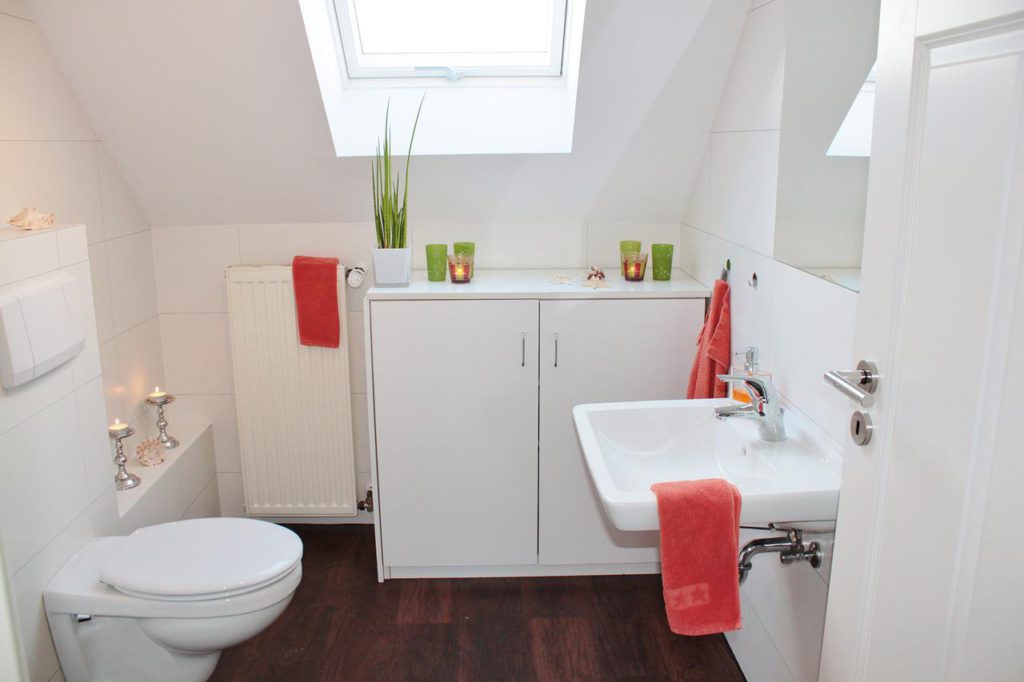 From adding a mirror that hangs on the wall or bringing in pieces of furniture to make your floor more spacious by using larger tiles, there are plenty of basics that you can consider as you strive to offer high-end luxury, openness, and much more to your bath space. Here, it is important to have a complete picture of how you want your dream bathroom to look in the end in your mind before selecting the furniture and accessories. Something as small as getting a bidet that does not compliment the space can destroy the room's overall feel.
Well-placed bathroom lights can also have a big impact; ideally, using a wall light and pendant light on each side of a mirror can add a luxurious feel to it. Moreover, a big hanging mirror from the wall above your sink can help to elevate the entire look. Next, you can install towel racks at the back of your doors to clear out the wall space and make the space look bigger. You can also stack a few smaller mirrors in other places around your room artistically to add even more reflections and an illusion of more space. If you do not mind getting a few reflected reflections when walking through the bath, installing a wall of mirrored tiles can instantly make your space look twice its size as it would reflect the light back at you. It would be helpful to consult a designer or someone at this stage, as the shape and placement of the mirrors can have a major impact on the final result. For instance, a mirror placed on the wall opposite the toilet and reflecting natural light and plants would make one feel better than the one that just focuses on the wall paint.
In addition to the above, consider incorporating a transparent glass shower screen to effectively reflect the light back and open up the space, allowing you to look at the bathroom with no barriers, making it feel larger immediately. Please remember – shower curtains and patterned glass tend to have the effect of creating an additional wall, dividing the bathroom into sections and making it seem smaller.
Furthermore, frameless glass shower doors are spill-resistant, offer a great return on investment, and can make bathrooms seem a lot bigger than they actually are. All-white bathroom designs also have the added benefit of making a room seem bigger because white reflects light better than any other colour. They create a more attractive space, drawing the eye towards the shower, the brass fixtures, and the sleek shower-rail designs, creating an illusion of even more space.
If you want to play with more colours to add your personal touch to it, you can go for accent colours when it comes to the final details or choosing your shelves, lighting fixtures, or low-profile cabinets to bring a sense of playfulness into your bathroom.
In a nutshell, just like in every other room of your house, lighting and colours play an enormous part in making the bathroom seem bigger. However, one should not forget the importance of selecting the right furniture and placing them right to enhance its appearance.